20 Ideas For Working At Home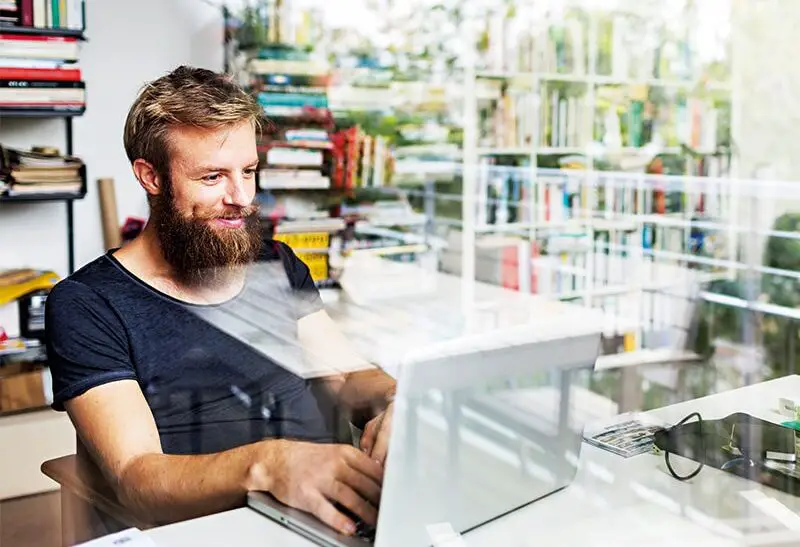 Many people dream of working in the comfort of their home, as this brings many advantages: you create your own schedule, you are close to your children, you save on transportation, clothing and other expenses. On the other hand, it also means that you have to take care of discipline and organization and, above all, initiative.
A friend says that working from home makes him feel like a Jedi: He's in a robe all day! Now, what do you have to do to make money from home?
Decide what you want to do.
Make a list of things you like to do or have experience in.
Determine how much time you have available for the activity.
Learn the basics of computers. Find a computer school, if necessary, and learn how to surf the Internet. Learn how to manage social networks, and the principles of online marketing. This will facilitate the development of your business. You may not even have to use the computer, but it is good that you know how to handle receipts, contracts, budgets, accounting to organize and make your business work, even so that you know when to make turns in your business.
It is mandatory to have a work space at home. It doesn't matter that it's just a corner where you can concentrate and stay organized.
Consult government agencies about the legal procedures of opening a home-based business, the licenses you need to take out, taxes to be paid, bills to be issued. From my perspective, it is best to do everything right and do it well so you don't have headaches in the future.
Here are twenty ideas for work you can do from home, depending on your skills and experience:
1. Marketing and Advertising
Many bloggers earn money by placing ads on their blogs. If you can write and your blog is viral, you can attract consumers of some brands. It can be through Google Adsense or build your own packages, where you make a contract with companies that want to sponsor you.
2. Artist
If you're good at painting, drawing or sculpting, use your creative talents to make money from home, whether it's through the free market, eBay, Etsy, or making your own clientele. You can even contact publishers who need your talent to illustrate children's books or other books.
3. Online store
If you make crafts, create materials typical of a region, or sell products, you can create your website or blog to resell, and offer to your family and acquaintances. Some ideas are jewelry, clothes and knitting pieces, crochet, embroidery, sewing and repairs, imported clothes, decorated shoes, cakes, pies, breakfast baskets, etc.
4. Graphic designer
If your skill is graphic production programs, media, marketing semiotics, or typography, this is for you. A graphic designer can work in many areas of assembling logos, trademarks, books, magazines, brochures, catalogs, newspapers, packaging, websites, software, games, events, etc. It is, in short, a good profession that grows every day.
5. Author and writer
If you like writing and you do it well, there are several websites where you can work independently. You can also develop this activity by writing blogs, websites, and books. Of course, the hard part is finding a publisher to publish and disseminate your work.
6. Consulting
If you have experience in a particular area, you can work as a consultant for an individual or even a company. You can even offer your services online. There are consultants in management, cooking, IT, finance and many other fields.
7. Virtual assistant
Increasingly, professionals are outsourcing to small and large businesses, as well as professionals to provide services in timekeeping, accounting, appointments, meetings, call center, and even motorcycle messaging, shopping, bartending for company parties and other events.
8. Party decorator
There are many designers of children's parties, weddings, social gatherings, family celebrations, etc. They take care of the decoration, floral arrangements for tables, and often partner with other professionals who can provide full service for different events.
9. Buffet (cakes, sandwiches and party favors)
If you like to make cakes, you can specialize in decorating them. Take a course and turn your passion into a profitable profession and develop it in the form of snacks and sweets for different parties.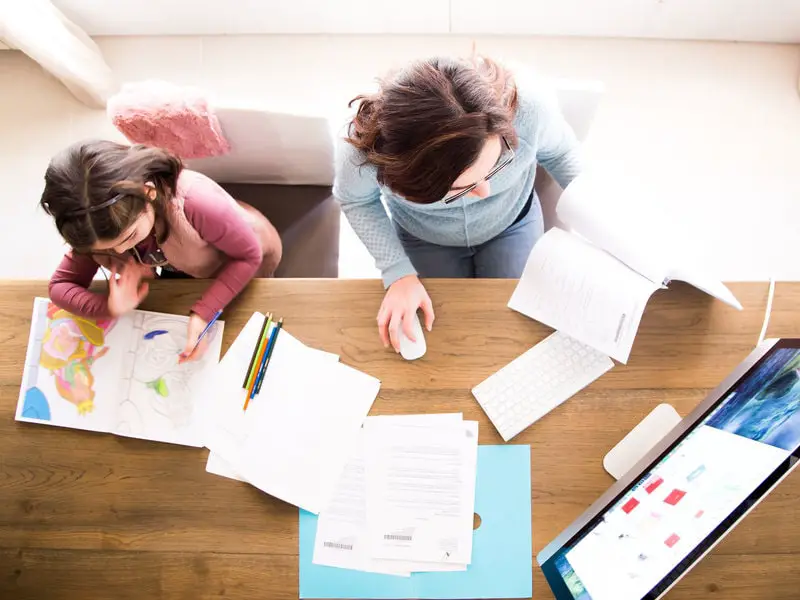 10. Nanny / day care
If you like working with children, you can be a professional nanny at home. Learn first aid, find a separate, safe area for the children, and research specific legislation on what you need to do at home.
11. Private teacher / tutor / translator
You can, for example, work as a translator, tutor, or give regularization to children and teenagers to achieve understanding and academic success. You can even work in offices and consulates translating documents. You can teach school subjects and also sports like basketball, swimming, football, music, languages, etc.
12. Editor / Proofreader
This is for people who find it easy to notice details and have a background in the area. You need to keep up with spelling updates and start offering your services to publishers, websites, authors, or students who are working on their thesis.
13. Event Coordinator
You can help promote weddings, birthdays, parties, social gatherings, partner with decorators, florists, dancers, music groups and provide comprehensive services to parties in general.
14. Hairdressing / beauty / manicure
This may seem like a commonplace, but there is enough ground and it is growing every day in search of people who have this talent.
15. Cleaning Services
Today most people no longer hire "maids", and the establishment of professional cleaning and organization companies where you can be hired for a project, or the organization of an area, is on the rise.
16. Photographer
There are many fields such as weddings, family photos, birthdays, quinceañeras, or various events.
17. Personal trainer
You can help others achieve their ideal of health and fitness. This can give you good results.
18. Dressmaker
If your gift is sewing, you can work with companies on manufacturing parts at home. You can also develop a line of clothing and original pieces. If you studied fashion, you can even create your own brand.
19. Express courier service
Courier services can make a difference to any business, and to people, whether they are using a bicycle or a motorcycle.
20. Care of the Elderly
The most modern companions have a nursing assistant course. They visit several older people in one day to supervise their food, medicine and guide them in their own homes.
Of course, there are many more ideas. Working from home is not easy, and requires determination and effort. The secret of working from home is that it requires two essential attitudes:
Work hard
It's like baking a cake. There are several recipes, and some are better than others. There are several ingredients: some are expensive and extravagant, and some are cheap. Some people research for a long time the best ways to make cake. But as long as you don't mix the ingredients and bake them, you won't have the final product for sale. In other words, the plan is important, but what will make your home business successful is getting down to business and getting started.
When you want to get a job, you send in your resume, prepare for the interview, and then demonstrate your skills to the prospective employer. To work from home, you prepare for a leave of absence, distribute business cards, make alliances, build your network and get down to business – "bake the cake" – and you have to make it work with hard work.
Love what you do
When you love what you do, your experience and knowledge grows naturally. It's like that phrase attributed to Confucius says, "Work at something you really like, and you won't have to work at it all your life." If you do that, success will surely come.