How Do Millenials Affect The Nature Of Business Today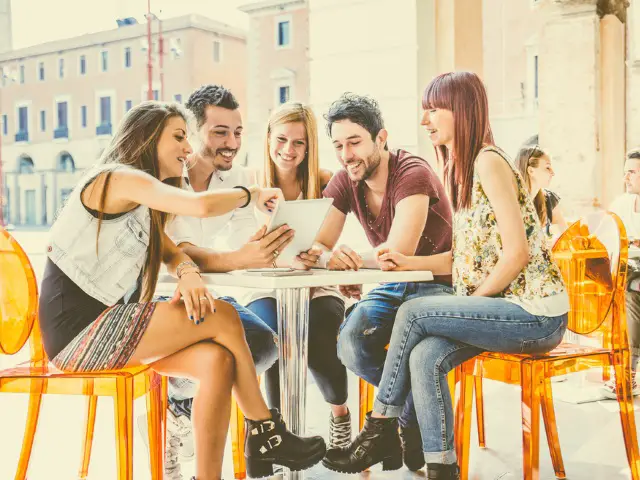 Millennials are the generation on which the future depends and which shape the present. They are very different from the previous generation because they have grown in a world of constant change. Generation Y now accounts for almost a third of the population and it affects the world around it, and especially the business world. Who are millennials and what are their differences? Millennials or Generation Y are those born after 1981 but before the 2000s. Now they have grown up to the point where they need to get a job or hold a managerial position. Many adults, especially successful entrepreneurs, find millennials too lazy and narcissistic, so young people are often not hired. But this is arguably the case because most business areas require the kind of approach that millennials can offer. Now you need to know IT and emerging technologies to build an effective business. And millennials have grown on this, so they are the best candidate. With their vision of the world and the work of enterprises, they are already changing others and the approach to business in general.
Set up your business for millennials. The modern business should be adjusted to millennials because they are the main employees and clients. Millennials are not as simple as they seem. These people have survived several world crises, know how to survive on the minimum wage, but always strive for more. But together with this generation of millennials quite emotionally, they rely more on their own feelings, can think long and hard about their decision, weighing all the pros and cons. Millennials are not just the main number of your potential buyers, they are ready to make new purchases and can pay more for quality goods. And it's worth it to rebuild your business. There is already a great competition in the market for these customers and will become more and more. Companies are developing, and therefore – in general, develop business and services.
Millennials generation = modern technologies Generation Y does not represent life without modern devices, they have grown up with phones and devices in hands and constantly saw all new technologies. That's why all businesses should become more technologically advanced, be visible online. Already half of the purchases are made through online stores, and in the future this amount will only increase. Millennials like everything to work quickly and be convenient, so businessmen must ensure that the product matches these parameters. And be sure to remember about social networks! If a millennium buys something bad, it will definitely tell about it online, but the same thing with good reviews. And then none of your friends or families won't come to this business. Therefore, you need to communicate with users and follow them on social networks.
In order to be successful, it is now only necessary to provide quality service and goods. Any problems you have or have faced with your customers can now be shared online, which will definitely reduce the number of potential buyers. Millennials make business more creative. The new generation wants the business, work, and goods not to be stereotyped, but to become more original, so creativity is highly valued. Research shows that millennials are ready to work and already work more than the previous generation because they want to create something new. Besides, most of them try to work for themselves, because they have been taught to be independent since childhood. Thanks to this way of thinking, millenniums can effectively work full time in one company and at the same time successfully implement their own project. Because of this, large companies (for example, Google) are ready to pay for such developments even if they are not sure about their success. It is not interesting just to earn money now. It is necessary for the company to be socially significant, bring benefits to society and give something more to the employees than the desktop and money. Such a business attracts millennials and clients of this generation.
And so the world around generation Y is changing, they are changing the business themselves and are ready to pay if you do it too. Thousands of original startups are now being launched, which will become your competitors in the future, so today's entrepreneurs have to reckon with millennials and transform themselves into them.