Defining Start-up Business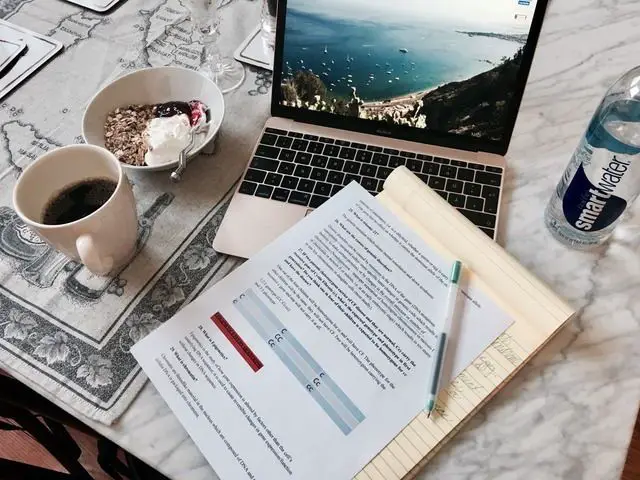 Why are startup ideas gaining popularity in the new era of young entrepreneurs who is more focus on technology and bringing whole capitals to owners?
The number one answer is because start-ups offer new, creative, and innovative solutions for actual problems of people.
Therefore, the most given advice in search of inspiration to create your own startup is you should not rush "into the depths of history".
Watch out for trends, new ideas, and what is actually in demand now.
This article, which brings together the main factors and secrets of startups in the market of entrepreneurial "art", can also help you do this.
What's A Startup?
Before talking about startup secrets, it is worth noting what is meant at all.
Most people only have a general idea of startups. Because someone thinks that this is the name given to new resources on the Internet, others think that this is a business created by young people without experience.
There is some truth in this. However, the concept is broader.
A startup is a business idea that is based solely on the use of innovative technologies or the introduction of absolutely new products.
That is, the composition of the team and the format of the firm does not matter (often startups start to develop without being officially registered).
The main thing is for the team to help solve some of humanity's problems by offering something unique.
Startups Common Features
Limited money to start;
Start from scratch;
Most often, startup partners were previously connected by some kind of relationship (working together, education, courses, and learning).
Although the world learns about such companies at its first steps, when the market position is not yet strong, only those companies that have already made the product can be called startups.
Working experience or a "raw" project is only the basis for creation, but not the startup itself.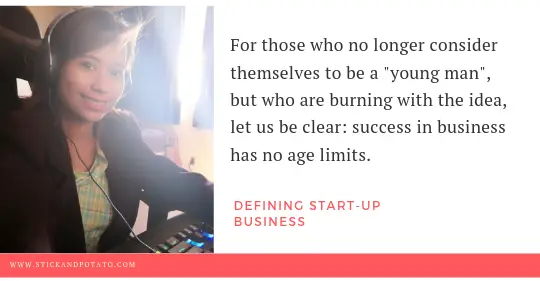 Factors That Affect Startups
The Concept
The reason why the start-up was created. These may be products or services offered to consumers. It should be stressed here that this first factor is very important;
The Partners
The team that will actually achieve the start-up's objectives. The promoter of an idea or project needs motivated and competent people to bring his project to life.
The Business Model
Which is the process chosen by the start-up to make its investments profitable. This indicates how the company intends to make a profit: providing a service, selling products, etc.
Financing
Start-ups receive funds to create and operate until their investments bear fruit. As with any other company, capital is used to deal with potential financial difficulties.
Time Management
Timing. It is a matter of determining the timing of the launch and the opportunity for the start-up to appear.
Key Success Of Startups
If you analyze the underlying ideas of a startup that turned out to be particularly successful, you can identify several common features.
Conditionally, they can be called "secrets of success".
Team Management
Management is the heart of a startup. To properly unite the team to avoid possible differences, the manager must be able to remain accessible and attentive to his employees. It can also include families in the professional project: they are often the first fans and supporters of a start-up, especially on social networks.
A motivated and passionate team is a key factor for success. The creation of a company with several partners requires careful selection of its partners, based on criteria that go beyond good understanding. Similarly, financial expectations and the strategic vision of the project must be aligned between team members at the risk of creating a conflict that would block the company's growth.
More broadly, the entrepreneur who knows how to surround himself with the right people (partners, consultants, employees…), i.e. trusted, involved and competent personalities, puts all the chances on his side to succeed in the long term.
Staying Updated
In the digital world, everything changes very quickly. What is leading today will be outdated tomorrow. To stay one step ahead of the competition, start-ups must always add an extra layer of innovation to their products.
While functionality is, of course, essential, other criteria such as design should not be forgotten. Start-ups must continue to evolve with designs and innovation, without focusing solely on product technology. All aspects of the customer's need must be taken into consideration.
Maintain Despite Difficulties
When you manage a start-up, it very quickly becomes necessary to incur expenses, to recruit a team. The first steps are tricky because we often lack experience in management or finance.
This can lead to difficulties at several levels: financial, with poor capital management, human or legal, through an unfavorable partnership for example. For start-ups, there is a real step to take: you have to learn how to become the manager of your company.
The first quality of a startup is its endurance: it is by persevering that it will be able to stand out and survive in a very competitive market.
For those who no longer consider themselves to be a "young man", but who are burning with an idea, let us be clear: success in business has no age limit. So, start your own business now and make that idea works.