Avoid Getting Offloaded From Immigration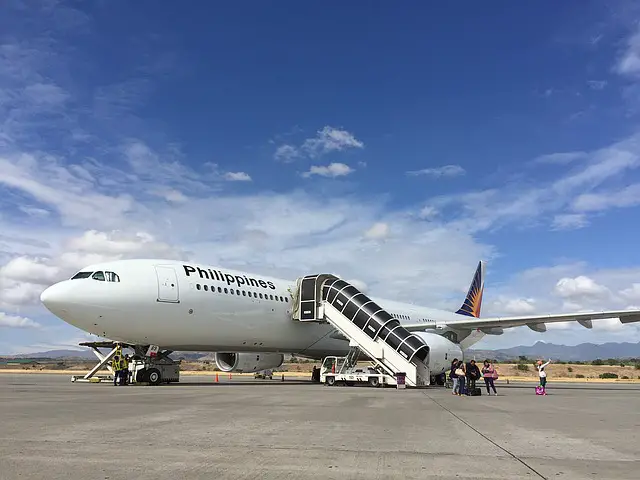 For those first time travelers going abroad leaving NAIA (Ninoy Aquino International Airport in Manila), Clark International Airport in Pampanga, Mactan-Cebu Airport, and Iloilo International Airport should always remember the immigration strict policies and this article is for you!
It was my first time traveling abroad last April 2019. I was so very excited that I am already at Terminal 1 around 3:30 am when my flight is at 6:00 am. Around 4:30 am I already checked in my luggage at Hongkong Airlines and paid travel tax of PHP1,620.00 (around $35.00). I go directly inside to line up at the immigration and there is already a long line of travelers early in the morning which mostly are OFWs. And my journey ends before it even begins. Here is my little terrifying experienced from the immigration which I am about to share hoping to give you some tips not to be offloaded from the airport during your first travel!
I have all the papers and documents with me including my passport except the CFO certificate and sticker in which by that time I don't have any idea what is a CFO.
Here are the initial questions the immigration officer asked from me:
Is this your first time traveling?
Where are you going?
How long are you going to stay there?
What are you going to do there?
Where is your itinerary?
Do you have an invitation letter?
TIPS ON HOW TO ANSWER THE IMMIGRATION
ANSWER SHORTLY
You need to answer the immigration officer confidently and as honest as you can and make sure your answer is SHORT. For example, if the immigration officer asked about which country are you going, just answer the name of the country, no more no less. The immigration officer doesn't need a storytelling answer because there are still a lot of passengers the IO (immigration officer)is going to interview next to you. Answer them as briefly as you can for you to cut down the time of your interview.
BE HONEST
The immigration officer works hard to screen all the passengers by asking you initial questions they normally asked to combat illegal immigrants and human trafficking. So be honest as much as possible based on what is on your visa. For example, if you are on a tourist visa and they asked you what is your purpose in this visit and you answer I am going to marry my fiancee and they see you are on a tourist visa then they will automatically send you to the second inspection. So make sure to answer them depending on your visa type, if it is a tourist visa, answer them I am going for a 5-day tour in Japan. If you are on a working visa, answer them I am going to work in Japan.
BE CONFIDENT
It is very important to be confident on every type of interview we are dealing especially the interview with the immigration officer. Make your voice a little louder when speaking with them since immigration officers are inside a booth and there are a glass barrier and a little hole where you can speak and for them to be able to hear you. Saying clearly and confidently will help you gain their trust and persuade them to stamp your passport. Be sure that you don't look doubtful or don't know where or what are you going to do in that country. In short, you should know your journey.
WHAT TO BRING ON YOUR FIRST FLIGHT
A Valid Passport
Make sure your passport is at least six-months valid. If husband/wife or with relationship to any foreign nationals make sure your passport has a CFO sticker.
A Visa
If going to a specific country that requires a visa, your passport should have an unexpired visa.
Printed Round Trip Ticket or Itinerary
Print your round trip ticket already and make copies of it especially if you are on a connecting flight. There are some cases in other country's immigration office will look at your passport and asked further but they don't know you are on a connecting flight. Philippines Immigration last time took my round trip itinerary but when I landed in Fukuoka, so I handed them my extra copy of my round trip ticket and told them I am on a connecting flight going to Okinawa. If I don't have an extra printed of my itinerary I will be asked further questions.
Valid IDs
Bring all your IDs and photocopy them just in case they are going to asked further verifications from you.
Hotel Reservations/Bookings
Print your hotel booking showing your confirmation number. Usually, at the check-in counter, they sometimes ask already about your hotel reservation so make sure to have some photocopies of it for immigration as well.
ADDITIONAL DOCUMENTS FOR SPONSORED TRIP
Letter Of Invitation
This applies if someone sponsored your trip. Make sure to have photocopies of it as well. Here is a sample of a letter of invitation.
Letter Of Guarantee
Letter of guarantee should include the name and contact information of your sponsor as stated the same to your letter of invitation. See sample here.
Intent To Marry
You need to bring a copy of the Intent to Marry if you are planning to get married outside the country.
ADDITIONAL DOCUMENTS FOR THE SECOND INSPECTION (with Foreign Spouses)
CFO Certificate and Sticker
CFO sticker and certificate is very important! Anyone from the Philippines with foreign husband/wife, fiance, boyfriend/girlfriend cannot leave the country if you haven't undergone training and seminar from the CFO or Commission on Filipinos Overseas. This is the main reason why I was offloaded during my first travel because I don't have any idea about it!!! Grr. But I am very thankful at the end because we know that our government is just trying to protect us Filipinos especially women from the so-called human trafficking and any form of domestic violence.
Certificate of Employment
Prepare a certificate of employment if you are employed. During my second inspection, I presented my certificate of employment and my work chat history to my client to make sure that I am actually working. So you can print your client's work conversation and your salary showing you are getting paid. In my case, I screenshot and printed my salary from Paypal.
Pictures Together
Yes! Not just in visa application, you need to show your pictures together but in the immigration officer as well! Print your pictures together with date and location printed on it as a proof of the relationship with the foreign sponsor. The immigration officer will interview some details on how did you meet and how long did you know each other. Also, the Immigration Officer asked about our conversation history.
Schedule Of Events/Itinerary
Print the places and the events where you are going to visit especially if you are on a tourist visa! I printed all the itinerary of the events and places we plan to visit during my stay. If you are on a 30 days visa, then print all your activities or whatever your plans for the rest of the month.
Statement Of Service
Submitted my husband's statement of service as a proof of financial capacity and legal status.
Tax Forms
I also submitted my husband's form 1040 and w2 tax forms the same thing I submitted during my Japan visa application. (I know right this is just the same thing to visa application but this happens to my case during my immigration interview first-time travel! ) Better safe than sorry.
AUTOMATIC SECOND INSPECTION
The following case listed below is automatically sent to the second inspection at the immigration office:
If you are first time traveling alone outside of the country with no financial means or support.
Minors traveling without parents or guardian and has no travel authorization or permit from DSWD.
Partners of foreign nationals without the CFO sticker on the passport and certificate.
Travelers who have been more than 1 year to a country with just a temporary visitor visa.
Travelers going to countries with existing ban, travel warnings, and other countries with important advisories from the Department Of Foreign Affairs.
These are one of the usual cases that the Immigration Office usually investigates and monitors more closely because of the high risk of human trafficking, illegal recruitment, and human smuggling. Strictly speaking, immigration second inspection should not be feared but we should deal with it positively as long as we believe in ourselves that our travel outside of the country is safe and secure. And that our government is trying to protect us from any threat that could harm its citizen.