Why Should We Hire You? 7 Best Sample Answers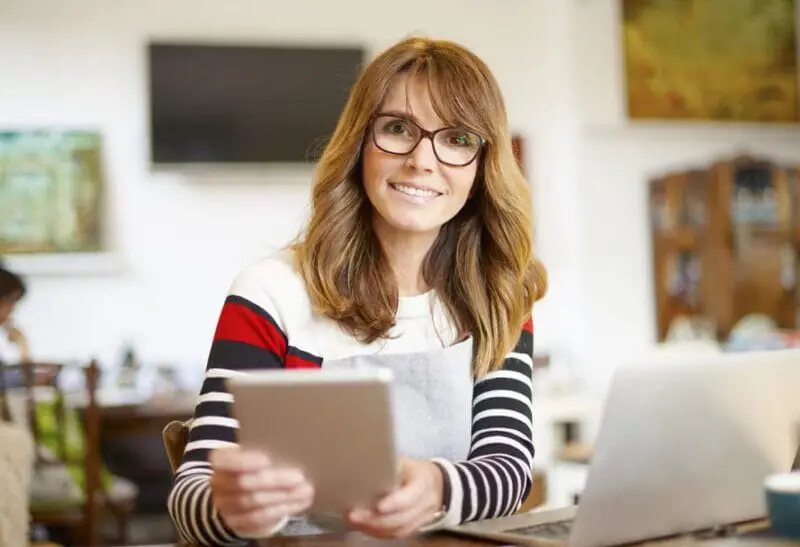 "Why should we hire you?" "Because I'm highly motivated and a team player." Wrong! That's not how applicants answer! After all, they are all motivated and a team player. But they want to stand out from the rest. Stand out from the crowd. In fact, an appealing answer is much more difficult than one might think. This is what it could look like…
Popular candidate question: Why should we hire you?
This is an open question to which you cannot answer yes or no. The person asking the question wants to learn more about you, gain as much information as possible.
There are subtly many other questions resonating in this question:
To what extent do you have the necessary qualifications for the job?
Why are you the best candidate?
What added value that you bring to the job that other candidates cannot offer?
Why do you fit into our corporate culture?
But no matter how he or she formulates the question: For you as a candidate, it's about finding out the differences between you and the competition. You should make it clear what makes you special.
You can and should prepare yourself for this. Because the question is highly relevant. It is likely to make an above-average contribution to the decision-making process for or against a candidate.
Why are you being asked this question?
The company wants to find the best candidate for the vacant position. In this way it tries to filter and narrow down the group of candidates. Because the search for the desired candidate is usually more difficult than expected. Especially when the number of applicants is very high. Often the CVs and qualifications are then similar.
But somehow you have to separate the wheat from the chaff and make a decision. A question that makes the differences clear is a good way to do this. That is the plan. So what are the differences between the applicants?
As an applicant, you should not answer like: "I am highly motivated and have all the necessary qualifications". They all do!
Rather, it is important to embody eloquence, personality and also a dash of wit. Your interviewer will deduce from your answers how well you fit into the company and the respective team, how you work, whether you proceed analytically and systematically or rather emotionally.
You should show the HR manager that you are…
be able to integrate into teams and processes.
work reliably and carefully.
be able to give new impulses to the company.
have rich and practical experience.
accept challenges and deliver top performance even under stress.
That makes for a good answer
There are people who are reluctant to talk about themselves. This time you must! But don't take too long either. If you talk about yourself too much, you can fill in 20 or 30 minutes. It's a big mistake.
Think about it: The hiring manager isn't interested in your whole life story. He only wants to know what is important to him and his employer. In addition, you should prove in the interview that you are able to separate the important from the unimportant, to filter out the substance. Your answer should not take more than six to eight minutes.
Think about a rough structure in advance. You can choose three or four points that you want to put in front or three or four examples from your CV. You should then present these briefly and concisely. Set priorities!
You should NOT approach the question like a letter of application: It's neatly arranged in chronological order. This time it is much more important to put the most important things at the beginning. Many applicants make the mistake of enumerating everything neatly: School, college, job history. And then a few adjectives are used, such as "I'm a team player and highly motivated." Wrong!
You should take this perspective
The first-person perspective is not convincing. Put yourself in your interlocutor's place, take his perspective. If he or she senses a benefit or added value, his or her curiosity will increase. A problem that you could solve for him. A challenge that you could help him with. That is what he wants to hear.
You're not selling yourself, you're selling a solution. With this mindset you will be more successful in the interview. Your qualifications and skills are not worthless. On the contrary, they are the foundation on which problem solving is based.
If you underline your strengths with previous successes and link them to potential employment opportunities in the new company, the personnel manager can see something of what you have to offer. Top!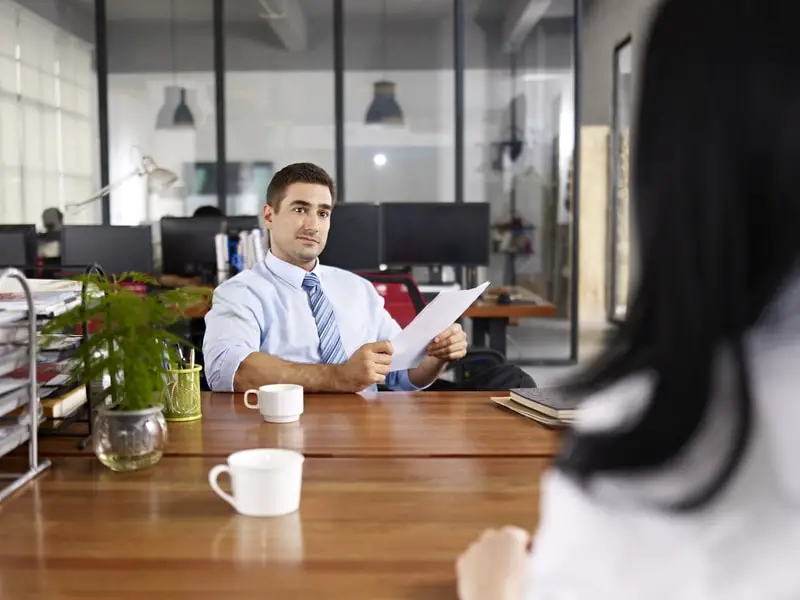 For example, do you have…
Professional and industry experience
Networks
Problem-solving skills
Management experience
Further training
Technical or conceptual skills
Prizes and awards
How to approach a good answer
First, you brainstorm. These questions help:
Which of my qualifications are most important for the job?
What special services can I provide with them?
What added value can I offer?
What successes can I demonstrate?
What extraordinary experiences do I bring with me?
Now choose three or four from all the options that probably fit best. Do not forget to include practical examples!
The art is to break down generalities and go as deep into detail as possible without going too far. You should not need more than two minutes for an example.
Why should we hire you: Some sample answers
I have been looking at your appearance in social media and have already come up with a few ideas on how I can make it more emotional and effective. My experience in social media marketing helps me to do this. I am sure that I will be able to increase reach and interaction with fans in a short time.
I have now worked in HR for ten years and know that it is becoming increasingly difficult to find suitable professionals. On the other hand, I also know that it works – and HOW it works. With the appropriate measures, you can increase efficiency in the search for personnel and also save a lot of time and money. I would like to do that for you!
Your page code can be optimized and simplified, I have already noticed this when I first looked at your website. This is the first thing I would implement, so that the loading times are shorter, the page is faster and the ranking at Google is better.
You see: If you, as an applicant, name a problem that you would like to solve for the company, the answer becomes much more attractive immediately. The customer perspective is above the applicant perspective. That's how you convince the employer in a job interview.
You can also practice your answers beforehand – in front of the mirror or as a role play with friends. It's best if they sit fluently, but don't sound like they've been memorized. Because that remains important: applicants should appear authentic, committed and motivated – and not like perfectly programmed robots.
Why should we hire you: More sample answers for you
I am well aware of the current challenges in the industry. In my last company we dealt with them on a daily basis. But I also know how to deal with them. I know strategies, ways and means to stop the decline in turnover. That's how I managed with my last team, by using…
As a young professional, I don't have as much experience as the rest of the team, I am aware of that. But I even see this as an advantage. I think it might help your team to bring in someone with a fresh perspective. Someone who takes a completely new perspective, who doesn't have tunnel vision and who is still very young. I'm sure I could help the team as a whole with that…
Nowadays, it is becoming increasingly easy to place a product in the media, but at the same time it is becoming increasingly difficult to attract attention to it. There is just so much content, so much advertising, so many offers on the Internet. I know how to launch a new product. I proved that in my last job, when my team even won an award…
I live for technology. I dream of technology. I occupy myself with technology day and night. And I am very familiar with technology, especially with all facets of the electric motor. That's why I would be just the right man for you to drive the electromobility project forward. I WANT with all my heart – and I mean it seriously – that your company succeeds in making the transition to e-mobility…