Why Does Someone Needs To Volunteer
Nowadays, we live (for the most part) in an individualistic world where everything happens quickly. We must constantly juggle our schedule and every minute of our day is precious. Why volunteer when even our weekends are overcrowded? What are the benefits of volunteering your time and working without pay?
Volunteering is often neglected and yet it could bring you much more than you think. Travels, beautiful encounters, new skills…
Here are excellent reasons why you need to volunteer:
For the cause and commitment
Volunteering is all about the value of sharing and helping others and a desire to make a difference in a community. Volunteering is about giving back to society and changing it.
"Humans are stronger when they unite" – CJE Beauce-Nord
By volunteering, you are part of a positive change in your community and express your interest in a cause that is important to you.
For personal development
Volunteering allows you to flourish as an individual and of course, to have fun. Indeed, what could be more rewarding than being able to help others? Not only does volunteering make people happier, it also makes it easier to enjoy life and see things differently.
Being generous also means increasing your quality of life and that of others while doing better physically.
Volunteering your time is also a way to realize your potential, strengthen your self-esteem, break out of isolation, broaden your horizons and get to know yourself better both personally and professionally.
Volunteering allows you to take on challenges and get out of your comfort zone!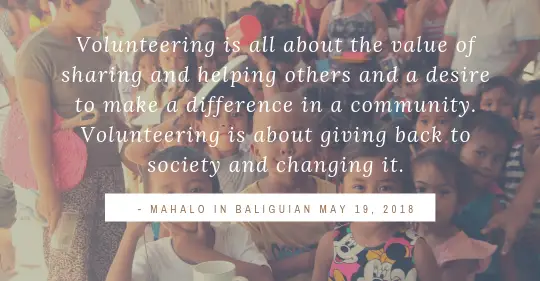 To improve his skills and share his talents with others
Providing services free of charge is an excellent way to improve social and communication skills. You can have so much to offer and volunteering makes it possible to showcase your skills and thus benefit others. Not to mention that the people for whom you give your time have a lot to offer themselves!
To meet new people and expand your network
Volunteering is of course part of a big family. We should never underestimate the encounters we can have when we volunteer. Indeed, acting out of charity and making a good impression as a volunteer can open up opportunities that are often surprising. Working with other volunteers helps to increase your social and even professional network.
For professional reasons
In many cases, volunteering helps to validate your interests more quickly in an X field and at the same time, to gain work experience, and thus to be better prepared for the world of work.
As mentioned above, volunteering allows you to meet new people who can provide advice and perhaps even help you find a job. These same people can also give good references to people who volunteer.
Another positive aspect is that volunteering always looks good on a resume. Indeed, many employers will be surprised to see that you have given your time freely to help others or simply to learn new things.
Discover another world
Volunteering is about getting out of the classroom routine. This activity allows you to discover another world, to open up to the outside world while giving your time and your person for a cause that is dear to you.
Travelling all over the world
Some organizations offer you the opportunity to volunteer abroad. If you are certainly not paid, this project can be a great opportunity to discover several countries in an original way. Millions of students have already opted for this type of volunteer work, particularly in the humanitarian sector. Others opt for Wwoofing (World Wide Opportunities on Organic Farms) and contribute to the operation of an organic farm, in return for accommodation and meals, throughout the world.
Provide support courses
If you are particularly gifted in a subject and master the art of communication, participate in the education of young people! Your work may well be beneficial for some people who need support and motivation. And then it will be an opportunity to practice if you want to continue teaching after your studies.
Helping the most disadvantaged
If sometimes you find it difficult to make ends meet, know that there are often worse things to do… Volunteering helps you face this reality, and help the most disadvantaged, with a simple smile, a hot meal, or an attentive ear.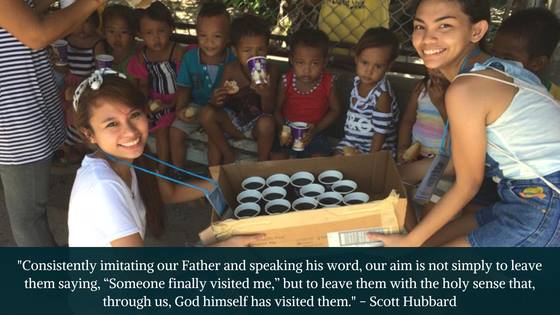 Learn to work in a team
Do you still have difficulty working in groups for the courses? Volunteering may well help you to improve teamwork! Sharing and communication between the different members can help you to understand the issues and constraints of a task performed by several people.
Improve self-confidence
Whether it is for ecology, the poor or education, volunteering will make you feel useful in your community, and for the cause you have chosen to defend. If you lack self-confidence, volunteering will also help to boost your self-esteem under the best conditions.
Another way to have fun
If volunteering is often associated with unpaid and therefore constraining tasks for a small budget, be aware that it can also be fun! In addition to meeting new people, opening up to the world and developing their skills, volunteering will help you build and assert yourself while having fun.
Finally, volunteering can be very profitable and beneficial for several reasons, which vary from one person to another. Whatever the reasons that motivate people to get involved voluntarily, this certainly contributes to the healthy development of society.